Designed the site for ChurchMediaU.com. Church Media U is a traveling church media seminar. If your church is using media, or wants to start, you should definitely look into attending a Church Media U event!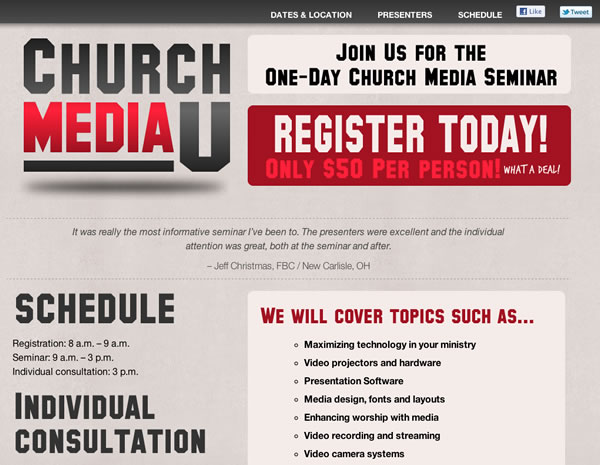 Created a site for my favorite female skit performing team, the Skitzy Chicks! Seriously, if you are in need of two funny women, you should really check them out at skitzychicks.com.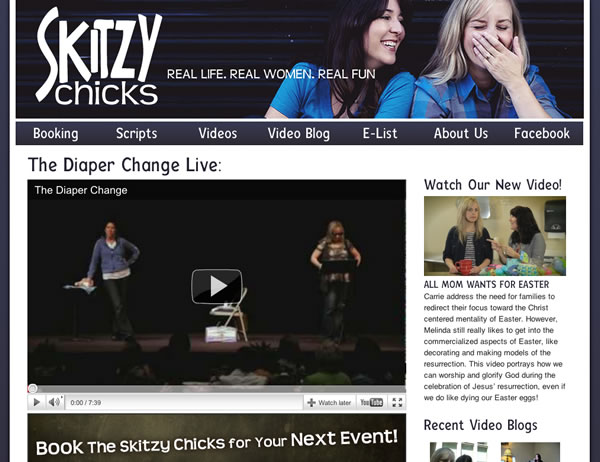 This is essentially a placeholder site I did for Youth Specialties' National Youth Worker Convention Site. This replaced the site we did for the 2010 NYWC event that finished in November.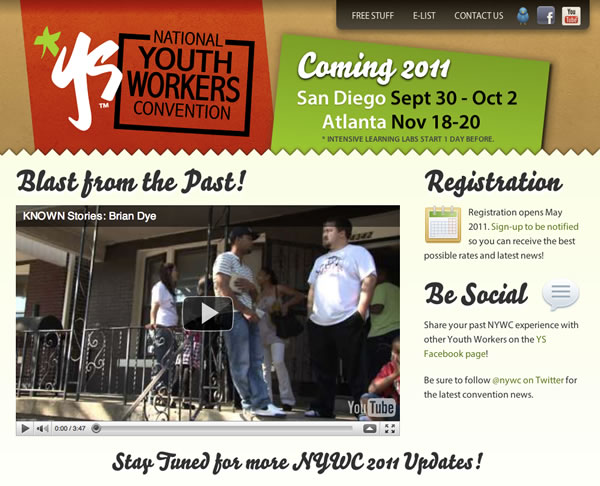 Launched an update for SkitGuys.com! The new site has many front-end and back-end enhancements. It was a big project and a long time in the making. Very please with how it turned out. (Built this site at my day job at RocketPark.com where I am a co-owner).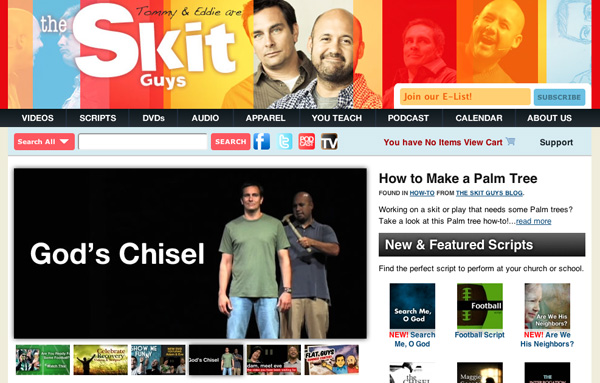 This site was designed for my friends to the north. AllAboutYouth.ca is led by Marv Penner who provides research and training to those who work with teenagers.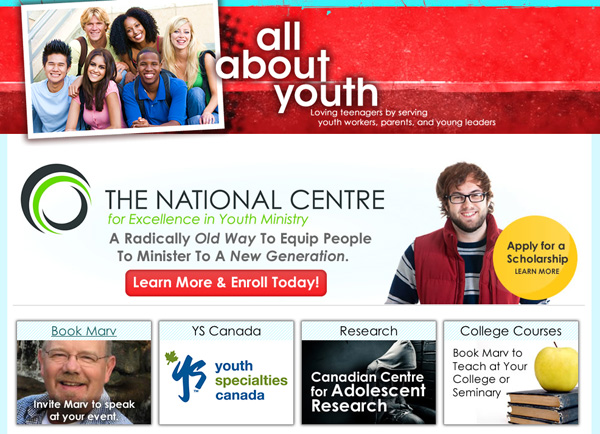 This site was design for my friends over at the great BandLsound.com. They provide sound, lighting and video for events. Great guys if you are ever putting on a show!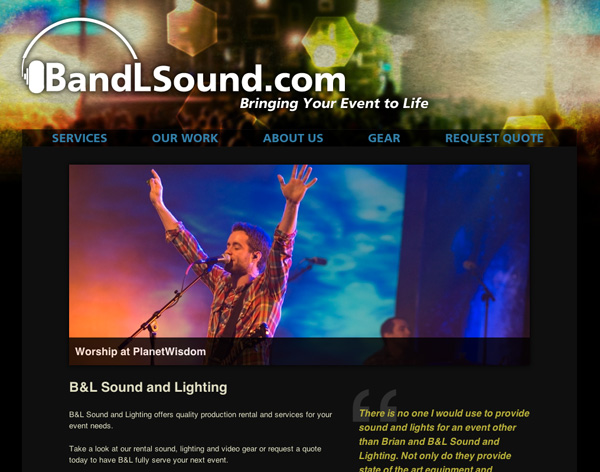 This site was design for the Hannah of H-Artshop.com. Hannah does her own designs and creates rings and things made of buttons. One of my best clients!